In 2020, it is impossible to pretend that the world of culture will emerge unscathed from the global tragedy of the Covid-19 epidemic. This is why we are proposing this year a strong, joyful and diverse adventure adapted to the health measures in force. Throughout France, we will propose 7 different concerts or shows. The announcement of the tour will be made soon!
→ 22,23,24 July 2020

PIANO RECITAL IN A STAGE TRUCK
Piano : Guilhem FABRE With actor François MICHONNEAU
PASTORALE by BEETHOVEN RAMEAU RAVEL RACHMANINOV
3 concerts in the Gers
-July 22nd at 9pm in Lectoure (courtyard of the town hall)
-July 23rd at 7pm at Flamarens (Place Saint Saturnin)
-July 24th at 9pm in Saint-Clar (Halle de Saint-Clar)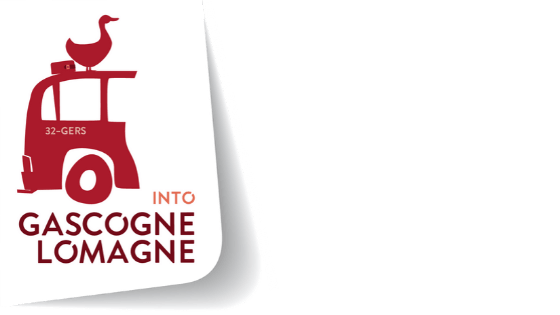 → July 2, 2020

Les jeudis de Nîmes

Guilhem Fabre, piano
→ 26,27,28 June 2020
The Pianissimes
Guilhem Fabre, piano
Friday, June 26th at 8:00 p.m and 9:30 p.m. :
Domaine des Hautannes, 33 rue du 8 mai 1945, 69650 Saint-Germain-au-Mont-d'Or, France
Saturday, June 27th at 8:00 p.m:
Parc d'Ombreval – Place du 8 mai 1945 – 69250 Neuville-sur-Saône
Sunday June 28th at 6pm :
Garden of the cure – 115 rue de Belle Sise – 69380 Chasseley

J.S. BACH – 2nd Partita
S. RACHMANINOV – 2nd Sonata
Mr RAVEL – Ondine
F. LISZT – Thunderstorm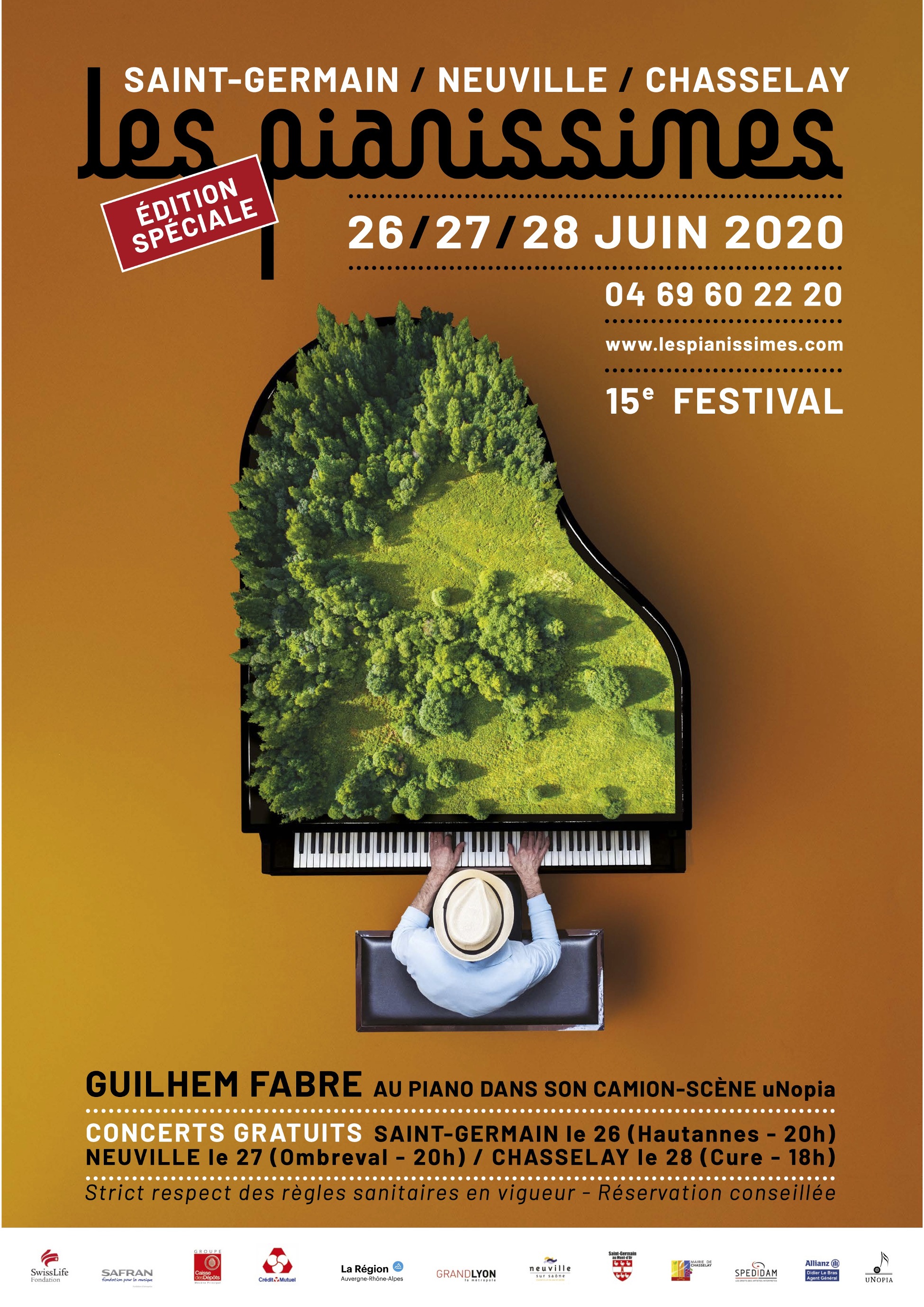 →23 June 2020 at 8:20 pm
FESTIVAL DES FORËTS

Grégoire Girard, violin
Sophie Aupied-Vallin, accordion
Guilhem Fabre, piano
Beethoven, 1st mvt of the sonata n°5 " Spring
Semionov, Kalina Krasnaya
Liszt, Thunderstorm
Szymanowski, The Fountain of Arethusa
Schubert, slow mvt of the trio opus 100
Rameau, the hen
Saint-Saëns, the swan
Zolotarev, 3 watercolours
Ravel, Ondine
Tchaikovsky, Waltz of the Flowers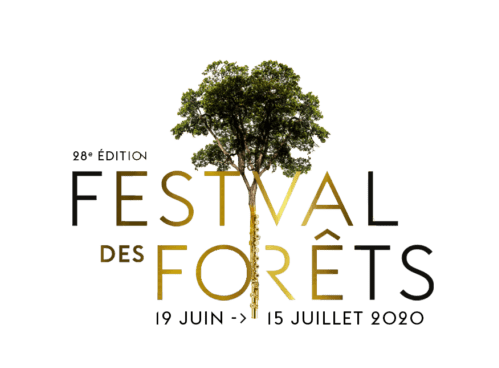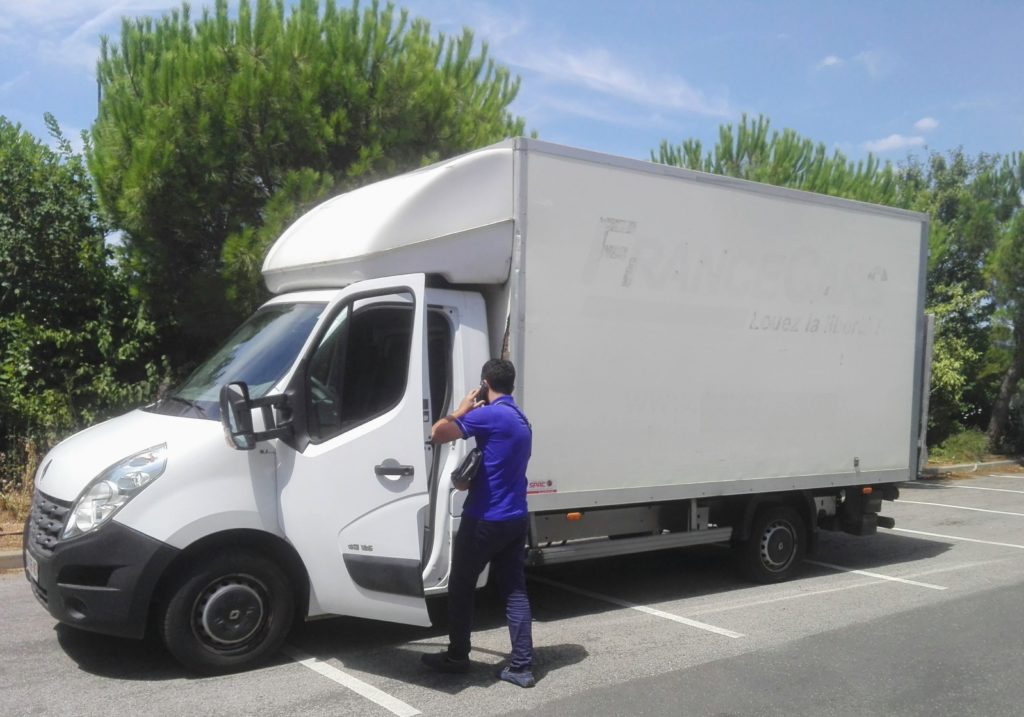 July 2018, purchase of the truck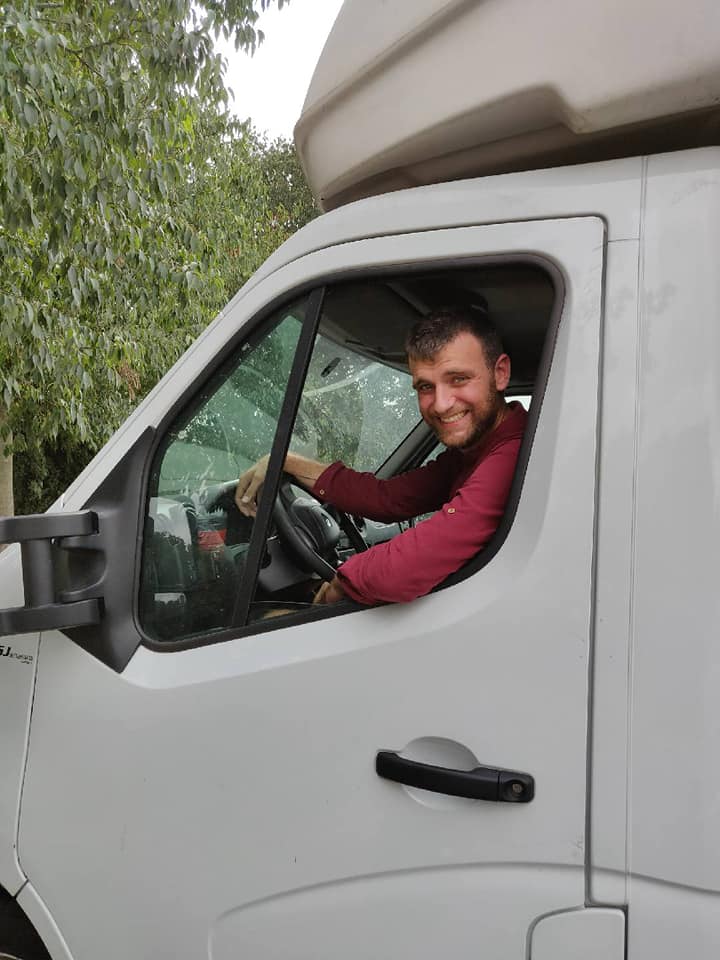 End of July 2018, hand-over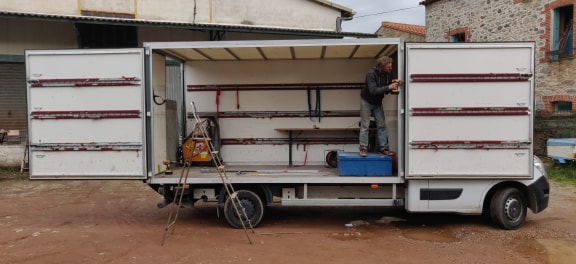 August, September, October 2018, side door construction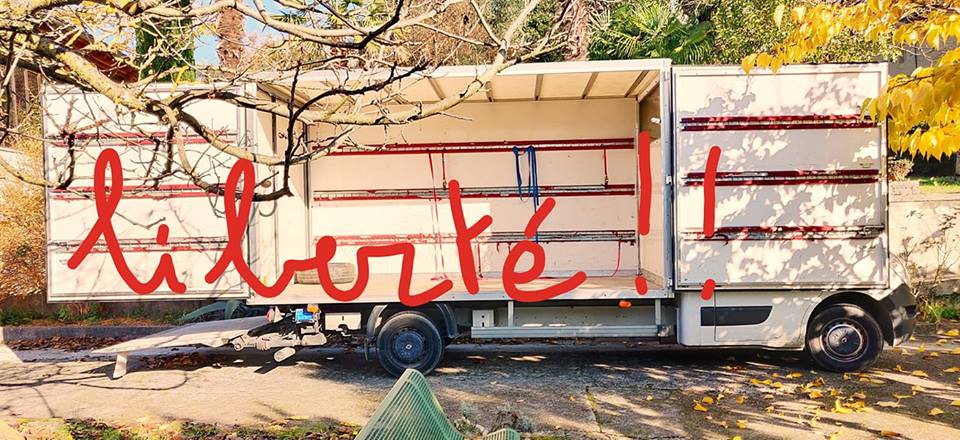 November 2018, it's taking shape!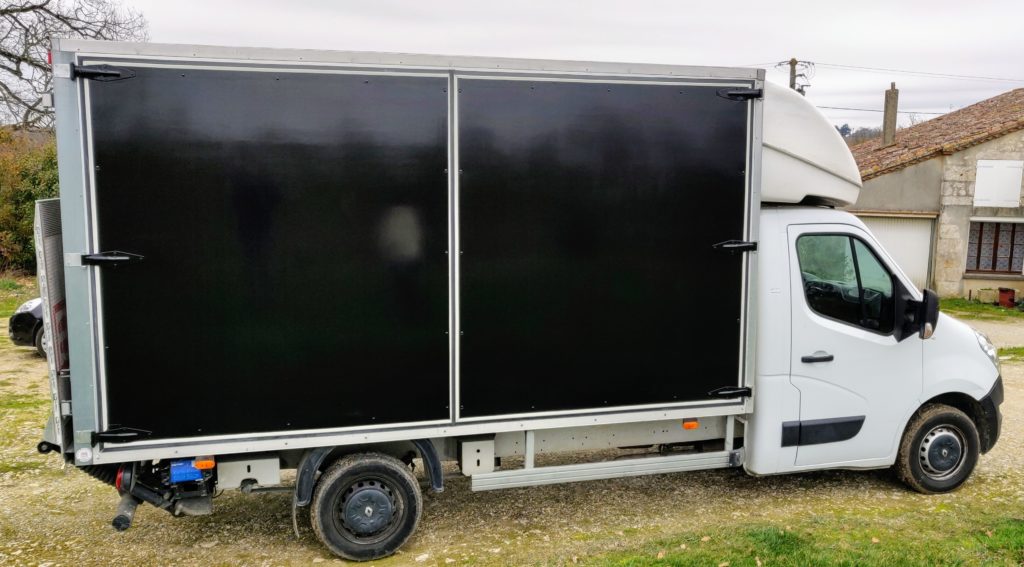 February 2019, first colour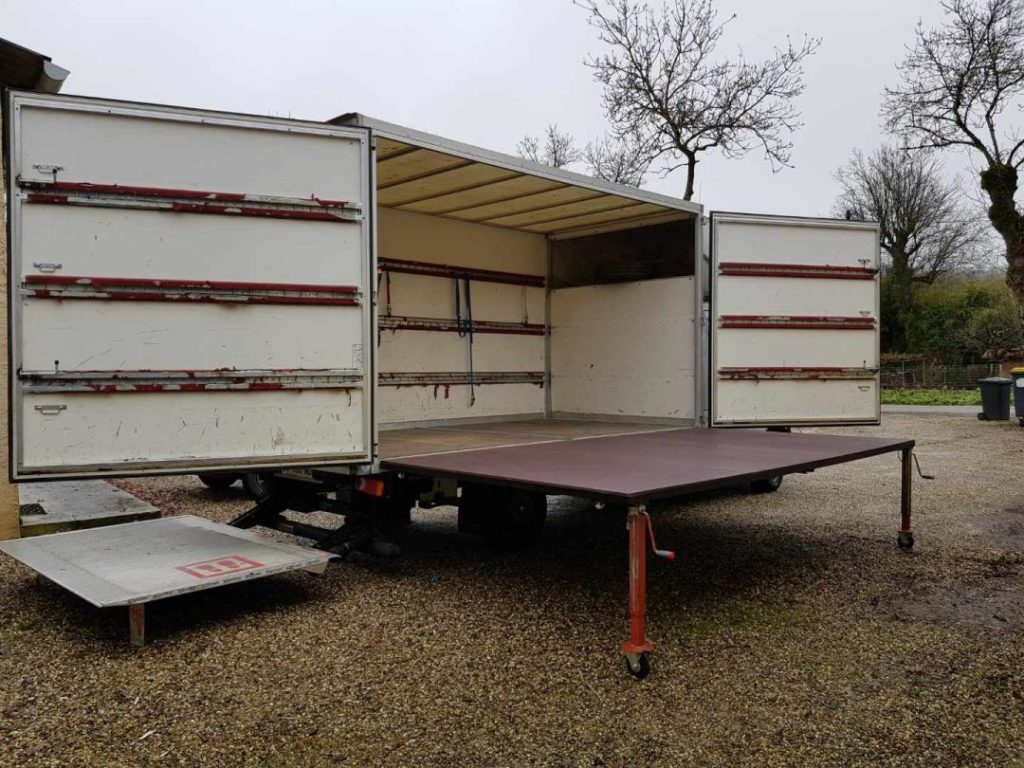 February 2019, work in progress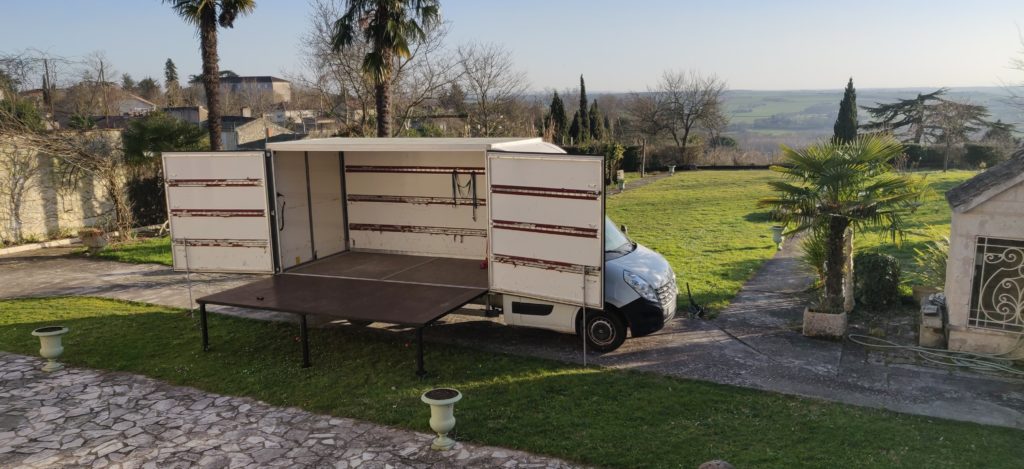 End of February 2019, Front Stage Direction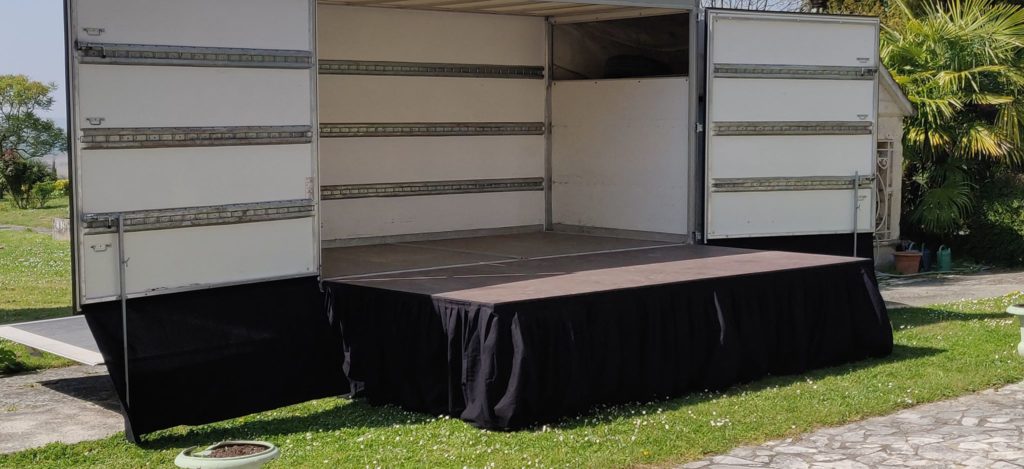 April 2019, installation of stage skirts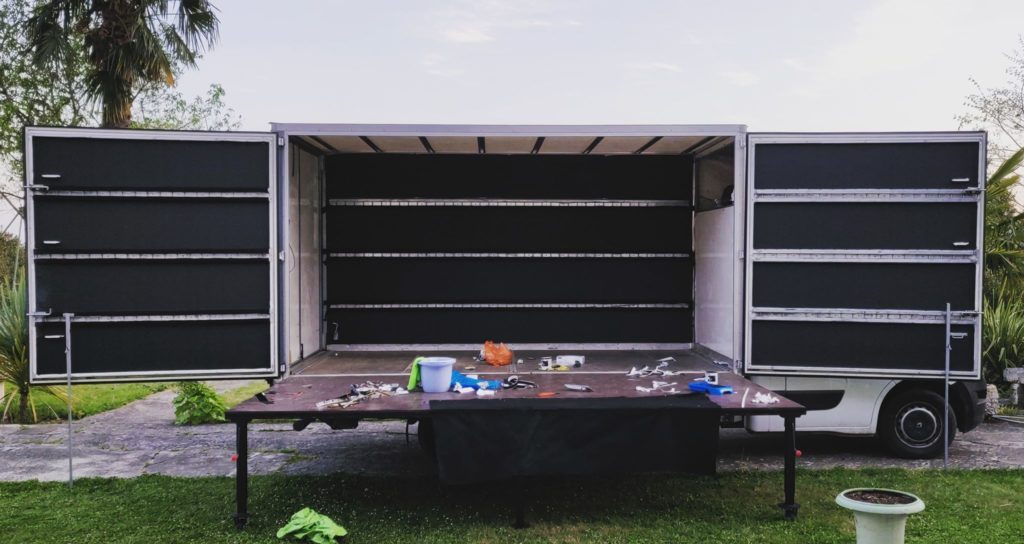 April 2019, interior layout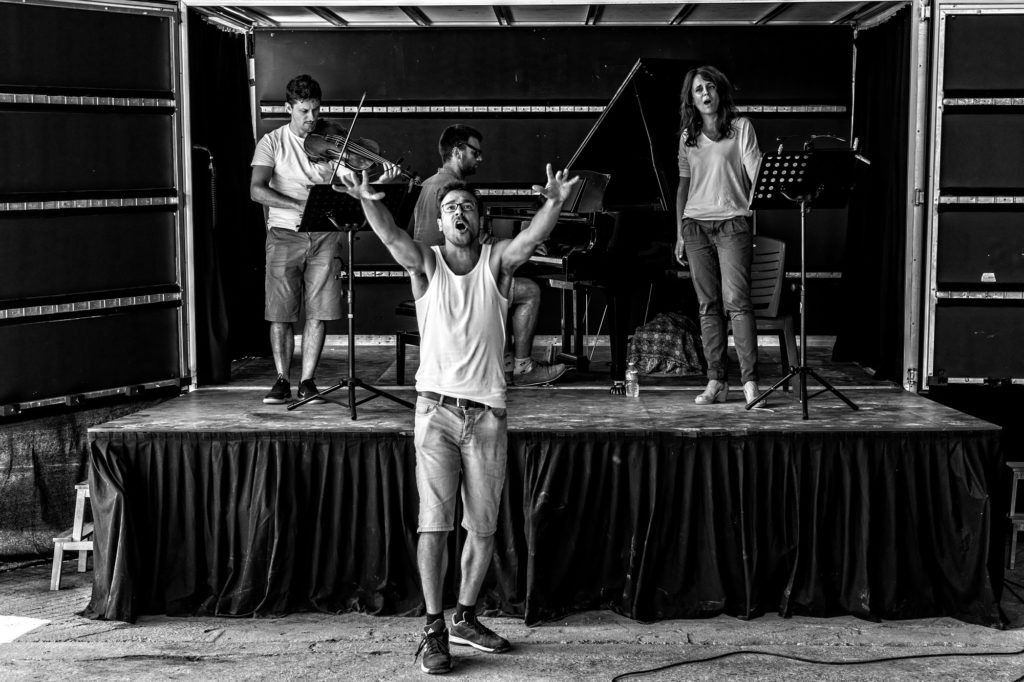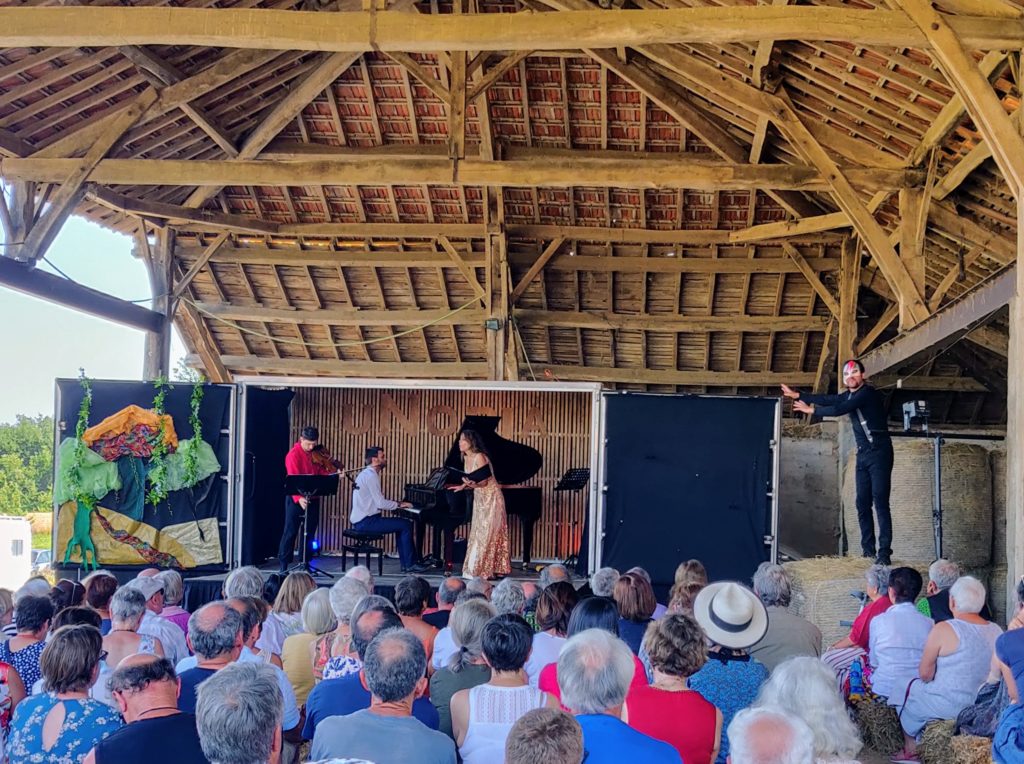 First concert in Betcave-Aguin (32) June 2019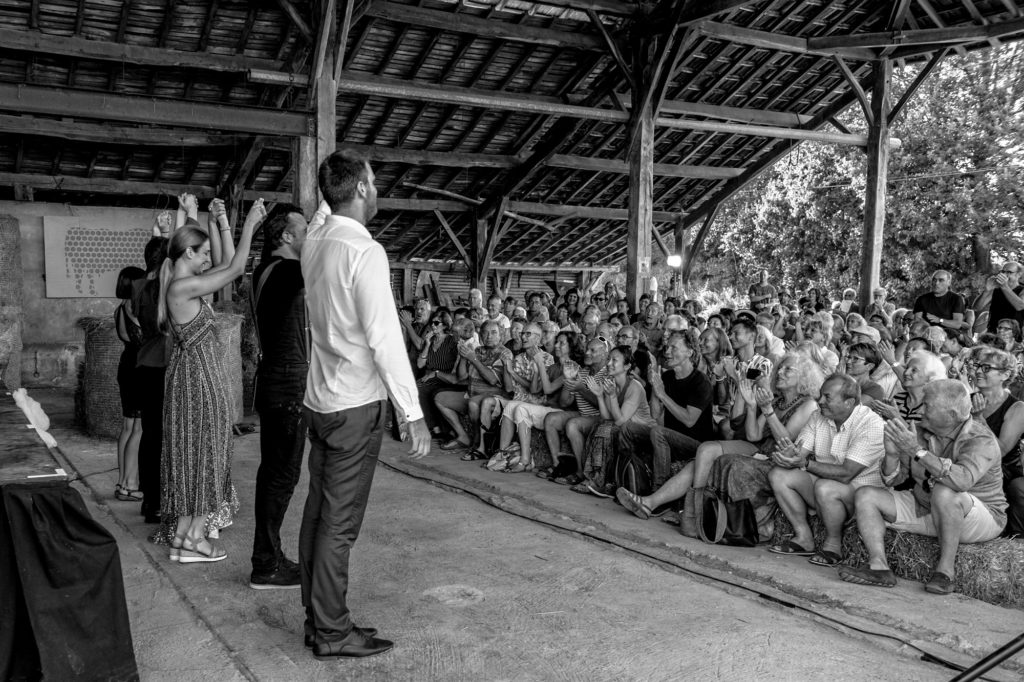 First public Betcave-Aguin June 2019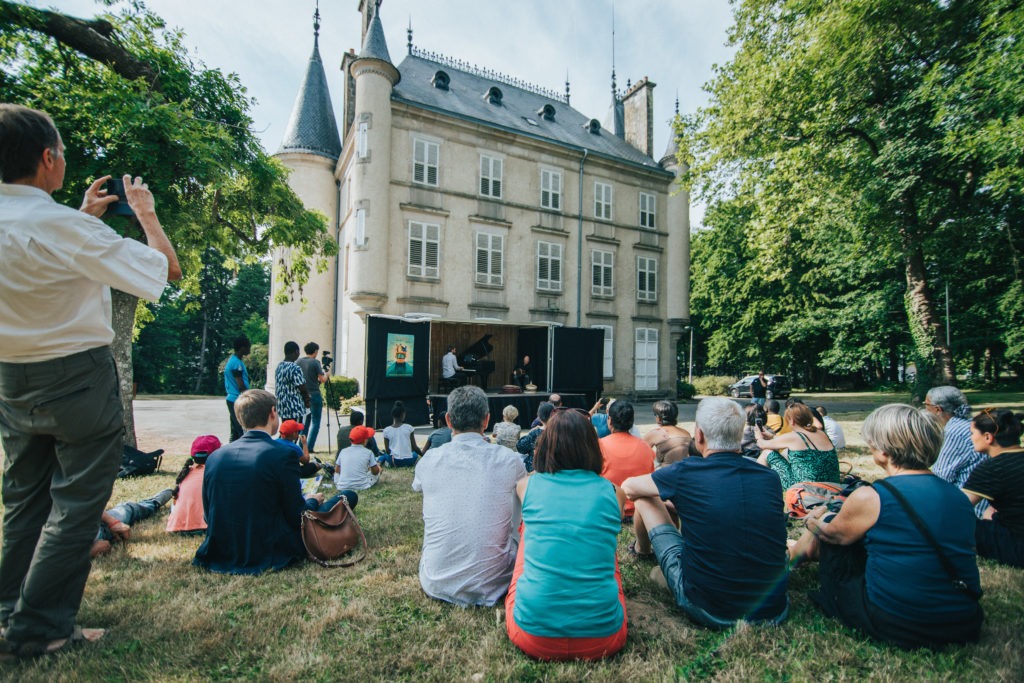 Concert in Limoges July 2019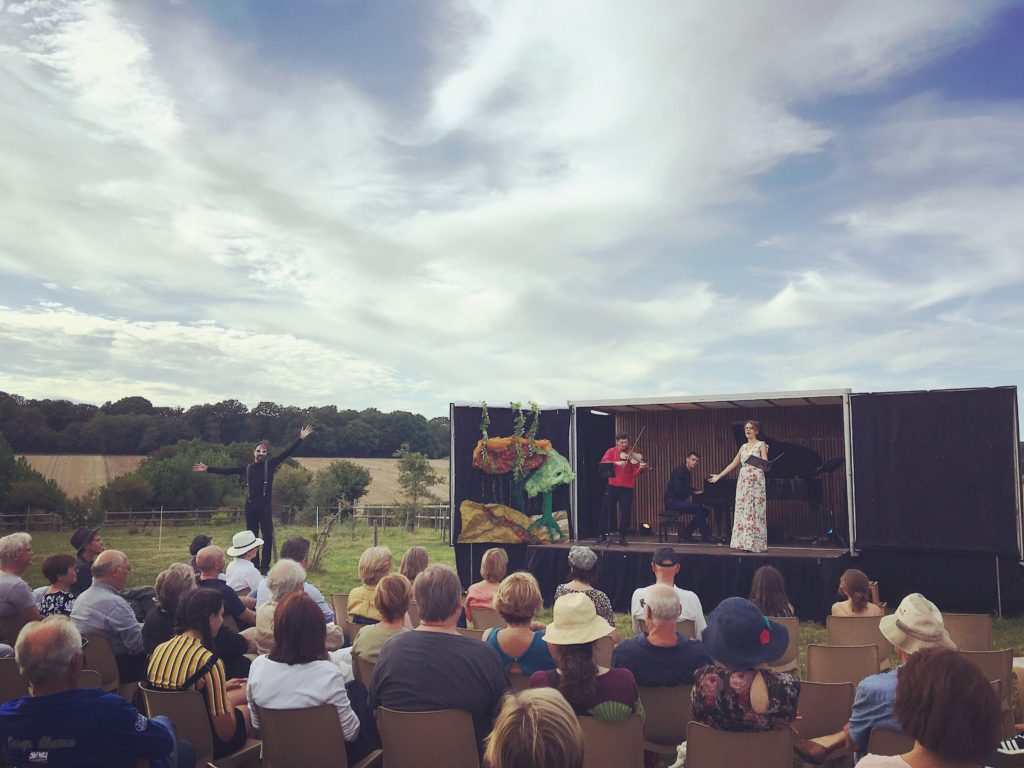 Concert in Perche (61) August 2019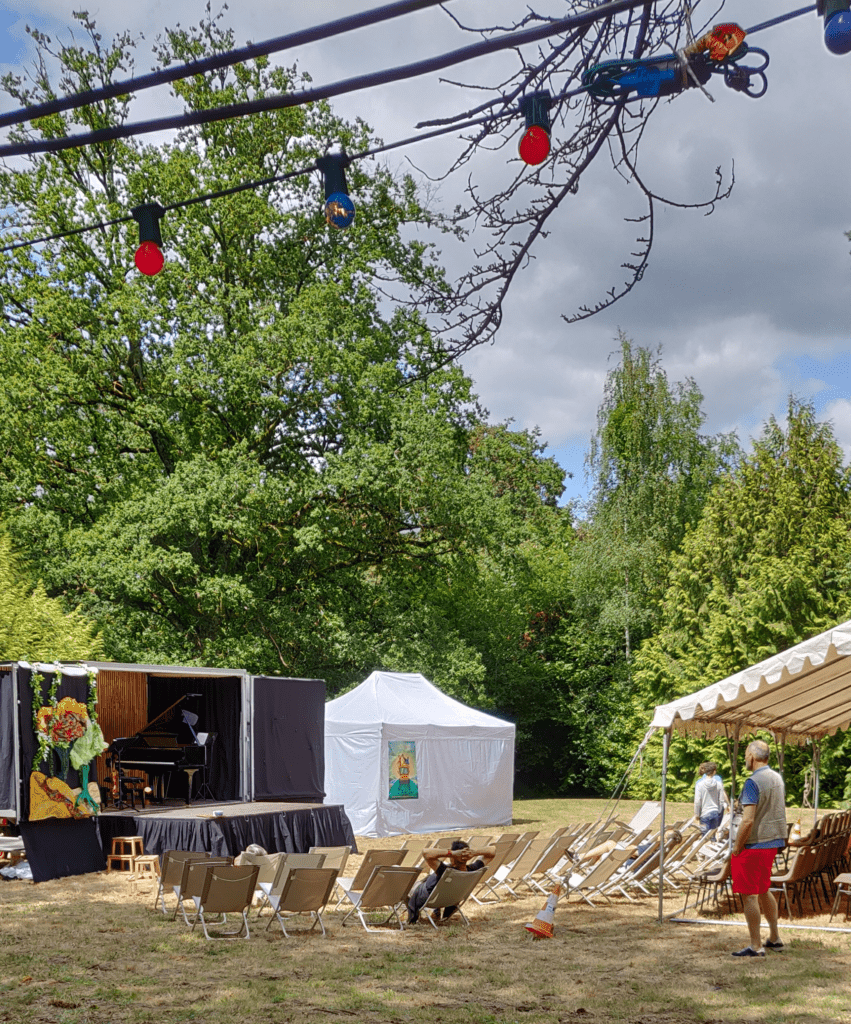 Concert at Dun le Palestel (23) August 2019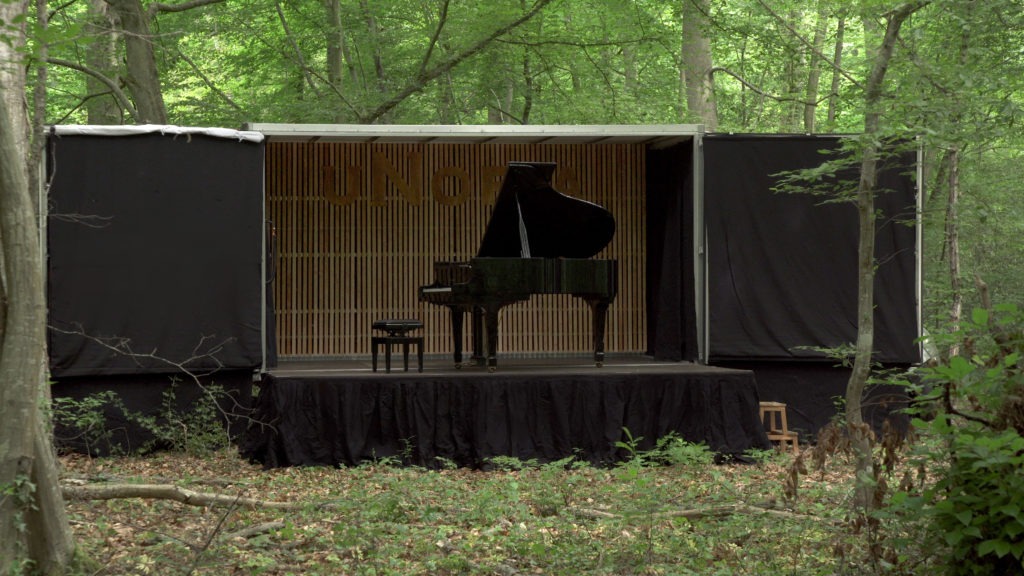 shooting France Musique in Compiègne May 2020
Project uNopia
Classical music in a truck-scene
Itinerant concerts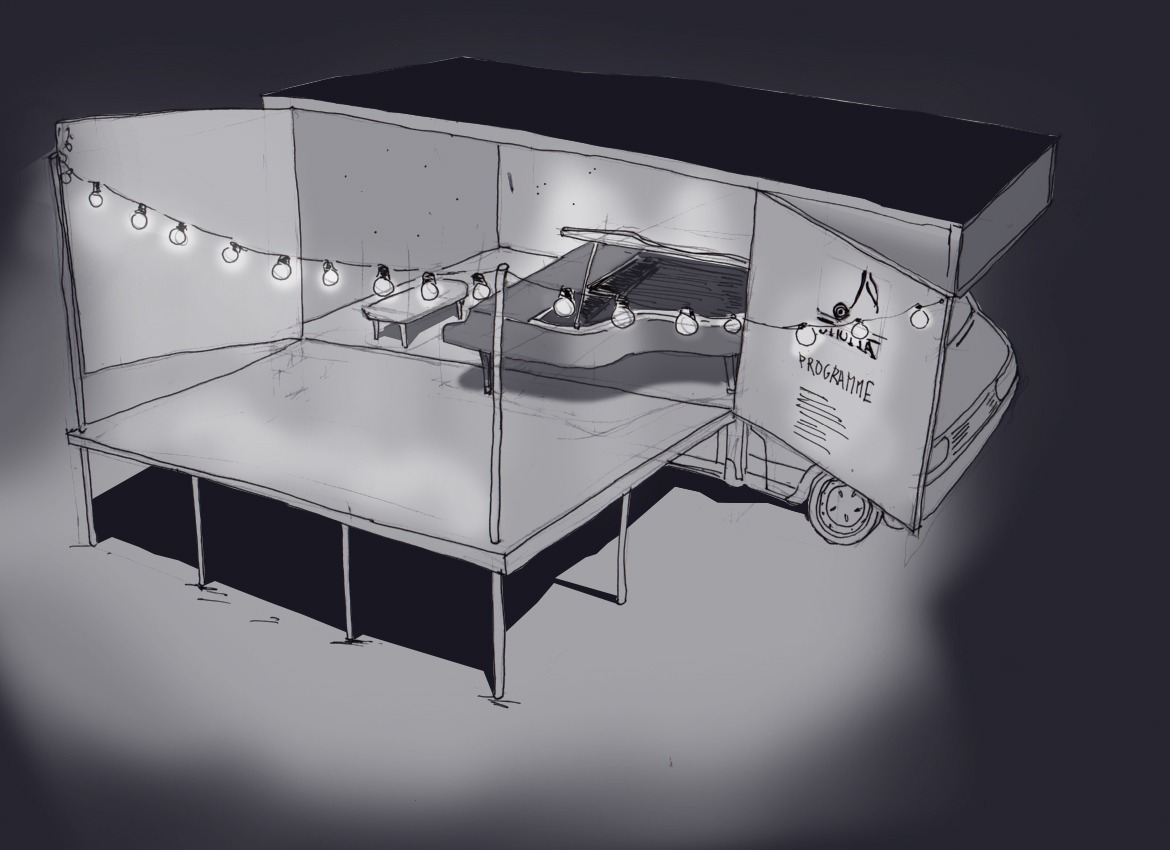 The project uNopia will take place in two phases: a French tour in alternation with an European or world tour.